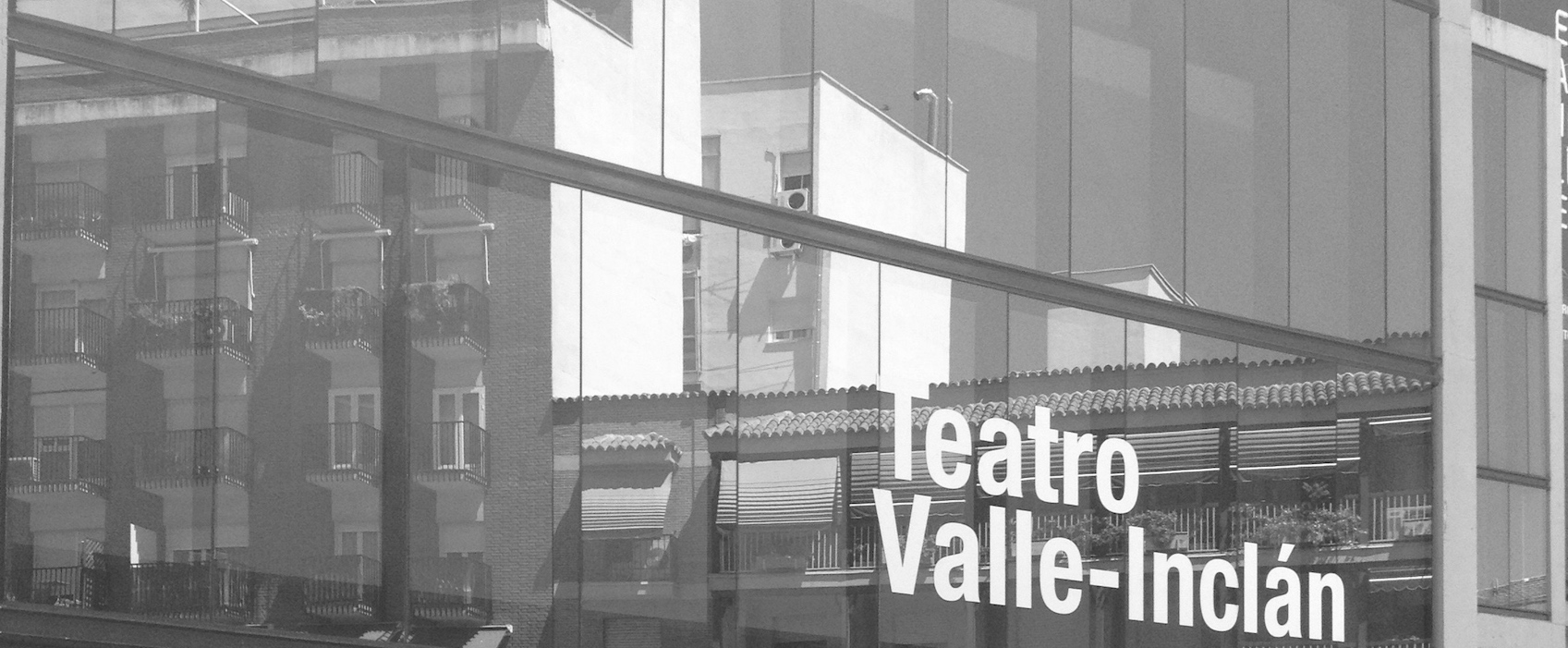 In Madrid cafes and bars are woven into the fabric of life – people drop by, drink coffee or a beer or glass of wine either with friends or on their own, and sit and talk or read, write or sketch, while others just smoke. Eventually they might get up and leave, or they might be joined by a partner or a friend, then after another drink or two, head off.
I sat for an hour or so before meeting Gayle and Martin who are in town for a few days in the Taberna Tirso de Molina, enjoying the early evening sunshine and watching the people come and go. It's good to be somewhere where even alone you can feel you are part of something, it was also good to know that I was meeting friends, that the time on my own was to be savoured, but it wouldn't drag on…
Afterwards we went to Casa de Granada, a beautiful spot that Martin and Gayle's friend, Ana told them they had to see. We were looking out for number 17 as instructed, but walked past it the first time, as there was hardly anything to suggest it was a cafe. When we walked inside into what looked like a foyer of a block of flats or offices, we were not really sure it was the right place, except a partially concealed sign in the window. The notice saying that no more than four people could go in the lift and if more than that did, they would not phone the fire brigade, was at least and encouragement that we were on the right trail. When the doors of the lift opened, however, it was as if we had been transported. The terrace at that time of night offered a stunning view of the city. We sat and talked and watched the swifts circling against the backdrop of the darkening sky. Ana had introduced us to a real gem, and it felt like a real gift from someone who knew the city, and was anxious for us to experience the best sights.
Martin, who has been living in Spain for a number of years now, could recognise the Andalusian accents in both the voices of the waiters and the menu. It's help in navigating a city from people who know it intimately enough to make sense of it that I always appreciate, when I visit somewhere new. We met Ana later on and went to a restaurant she knew, La China Mandarina which was beautiful inside, candle-lit and served fantastic food. I don't know if I would have ventured in alone. Even if I was with someone else who didn't know Madrid, I don't know if we would have noticed it – it certainly didn't seem to be a tourist restaurant. We ate an amazing meal and then went in search of a bar. Again, this took time, but we found a great place again and sat talking until way past midnight.
It was a contrast today, when I ventured out to get coffee. Hoping for some breakfast too, sat at a table next to a patisserie that I assumed was linked to it, but turned out to be the tables of a bar across the road – the waiter couldn't really make sense of me ordering a pain au chocolat. When he told me that the cafe only served coffee, I decided not to stay. I did feel a slight smart of humiliation over my mistake, so perhaps it was a reflex, because Bar la Ribera that I opted for only served coffee too. But even before I arrived there, in fact only a few steps away from the first cafe, I had pulled myself up. I find I just don't have any tolerance for my anxieties or worries any more. Why should my vulnerability be a reason for shame? It might not be comfortable when I fall short of my ideal sleek, self-assured self, but it's often at such times when I am best able to connect with others too. I think of how my relationship with Mark flourished out of our willingness to recognise and support the vulnerability in one another and somehow want to reflect that kind of honesty in my life now.
Sitting in the Bar la Ribera, I wrote about how different it felt being alone in an unfamiliar city compared to being among friends, especially ones who speak the language. It's tempting perhaps to try and avoid being alone, or more precisely, encountering others when we are alone, but maybe those times are necessary, because they both highlight the gap between our ideal of who we are and the reality, and also because it can help define and sharpen who we are – if we are able to encounter the lowlier version of ourselves, and love ourselves, be patient with and respect ourselves for our vulnerability, for our confusion and our contradictions.
Later, when I met Martin and Gayle again at the Taberna Tirso de Molina, we talked about what is a remarkable time for Spain, and Europe, and how the Union was conceived by many, such as the writer Storm Jameson as a means of serving the common good. While undoubtedly, as an organisation, it has not operated in this way always, and instead has better served the interests of some nations, while exploiting others, the notion that Britain could extricate itself from this project and go it alone seems extraordinary.
Afterwards as we walked around the Lavapies, past the offices of Podemos and Teatro Valle-Inclán where the movement was launched, we talked about how visions for the common might be devised or implemented, about grassroots movements, and politics that represent the interests of the many rather than the few. Reaching Cafe Super India, we sat outside and began talking about all the ways that our dreams can often fall short of the ideal. Although we all support inclusive politics we each had experienced the dreaded political meeting, where discussions go round in circles and get nowhere, or one person, who isn't necessarily the most relevant or well-informed dominates, and no one intervenes because no one wants to take control.
Maybe vulnerability plays a part in this too, and we should dare to be more realistic about what is possible, rather than try and escape to our ideals, only to crash and burn when disappointment comes. As Martin said, perhaps we shouldn't be saying we will build a palace, but just if we got together, maybe we might manage three storeys. In this case, the aim wouldn't be to win people over by big promises, but with the simple belief that it could be at least better. The world we could create together won't be ideal, but more just, or more fair, might be worth working together for.