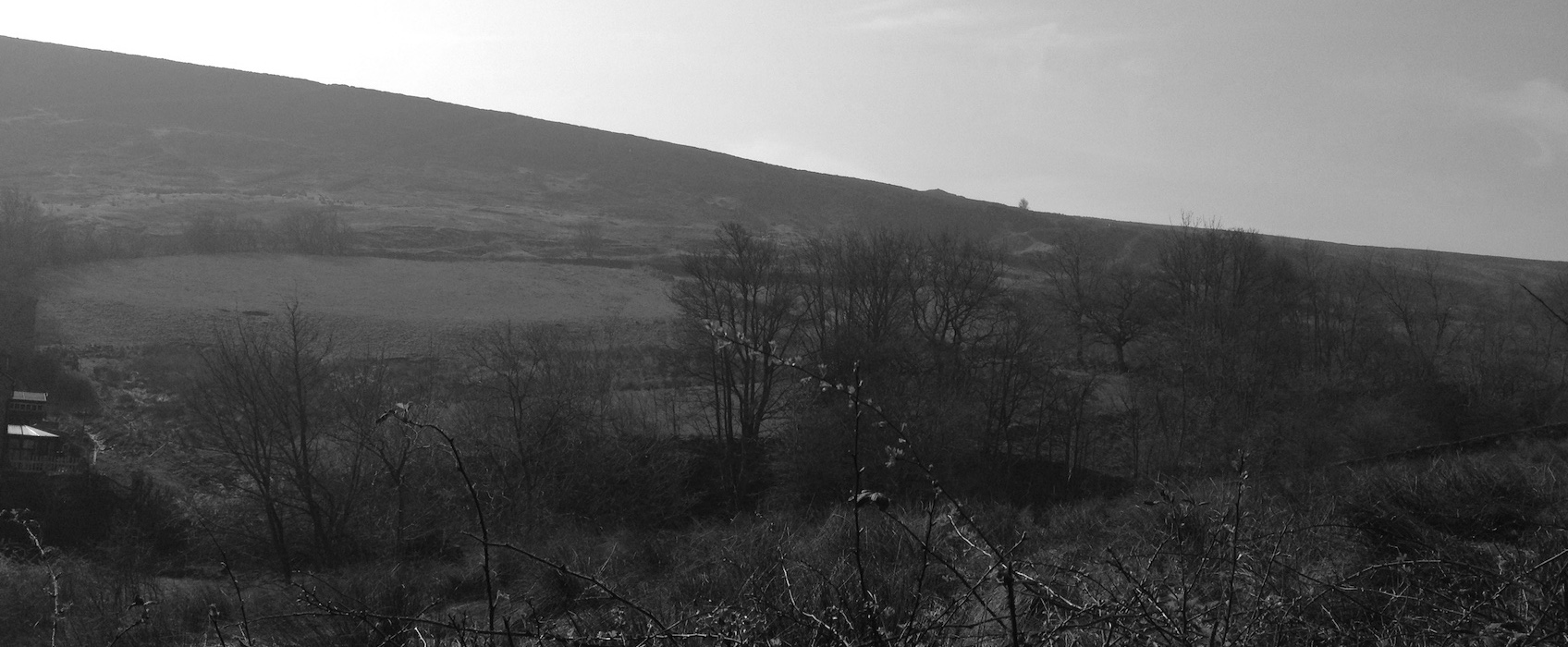 Deborah Curtis' account of her marriage to Joy Division vocalist and lyricist Ian Curtis, Touching from a Distance roused some of the fear and longing I felt in my younger days about being a woman and the life that lay ahead of me.
Married in 1975 when Deborah was 18 and Ian was 19, the Curtis' relationship stirred old conflicts, not only about relationships, but my allegiances to other women, and about being creative, when creativity seemed to be so much the preserve of men.
In a later interview Deborah said Ian saw her as a "project" – someone who was easy to mould and control: He liked to have an input on what she was reading, what music she listened to, encouraged her to give up her education, didn't like her wearing make up, was jealous about her relationships at work and made her go to his parents' house during her lunch break. The backdrop of their life was the industrial north, and while Ian wrote poetry and lyrics and pursued his dreams, Deborah gave up writing poetry and took on the role of wife then, four years later, mother – and was still expected to have food on the table when he got home.
I read Touching from a Distance last week while staying in a cottage in Rosedale in Yorkshire, overshadowed by a high ridge, surrounded by moorland. We went to Whitby, to Robin Hood's Bay, walked the cinder track and in Dalby Forest. With plenty of time to read and think, I thought a lot about the appeal of soulful, brooding artists of Ian Curtis and Joy Division's ilk and the young wife who he treated with increasing disdain as he grew more successful. As Ian and the rest of the band became more assured as artists, Deborah felt increasingly excluded:
Whether it was intentional or not, the wives and girlfriends had gradually been banished from all but the most local of gigs and a curious male bonding had taken place. The boys seemed to derive their fun from each other.
Ian later had an affair with Annik Honoré, who, in painful contrast, was Belgian, glamorous, a journalist and music promoter, and appeared to be afforded some kind of honorary status among the band. Interestingly, in an interview Peter Hook described her trying to kick down a door "like a man" after the rest of the band played a prank on her and Ian.
Joy Division, as Mark Fisher writes in Ghosts of My Life, was "a boy's thing…No girls allowed". That seemed true of so many of the musicians and artists I encountered. Part of me wanted to emulate them, but I didn't want to be an acolyte, nor achieve honorary status by dint of being more like a man, or at least not like other women. When the interviewer repeats Deborah's own question back to her "what were you thinking of?" she perhaps sums up the tendency to blame women for allowing themselves to be treated in such a way. I didn't want to be like Deborah, but felt uncomfortable about splitting from the ranks of "other women" to define myself. I wanted to be different, but didn't feel at ease casting myself as superior to women who were really no different to my Mum. The type of marriage Deborah and Ian had wasn't uncommon and fear of ending up in a relationship like it has haunted me. Shortly after we were married, I cried over the washing up because I thought Mark had ignored me – proof that I was becoming the "invisible housewife". This wasn't really warranted, he pointed out gently one day, as he did way more housework than I ever did.
Mark also gets credit for being extremely encouraging of me in my work and creativity, while in the last couple of years his own really exploded – he wrote a novel or two, poetry, songs, did stand up comedy and created sketches for video and the radio show he loved. As I contemplate that time, and the energy and commitment he invested in his work, I wonder if I took my mine so seriously, or whether some voice still whispered that it was a boy's thing? Mark certainly didn't take that view, and we both made space in our home and in our lives for our work. I sense that something of the substance of what we shaped together makes writing such a comfort now. But what will it become in the absence of Mark? It feels painful to contemplate – I feel more vulnerable and exposed now it's just me, but I think I owe it to us both to go on writing and trying to work with and make sense of what we created together.